Synopsis
A young teenage girl finds herself struggling to take care of herself and her younger brother after being abandoned by their single mother with no choice but to live out on the streets.
Film Credits
Producer:
Ameenah Ayub Allen
Faye Ward
Writer:
Claire Wilson
Theresa Ikoko
Starring:
Shaneigha-Monik Greyson
Ruby Stokes
Bukky Bakray
Kosar Ali
D'angelou Osei Kissiedu
More Information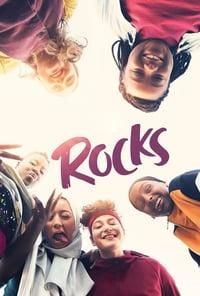 Rating:
12A
Suitable for 12 years and over
Films classified 12A and video works classified 12 contain material that is not generally suitable for children aged under 12. No one younger than 12 may see a 12A film in a cinema unless accompanied by an adult. Adults planning to take a child under 12 to view a 12A film should consider whether the film is suitable for that child. To help them decide, we recommend that they check the Ratings info for that film in advance. No one younger than 12 may rent or buy a 12 rated video work.
Advisory:
infrequent strong language, moderate sex references
Released:
18 September 2020